Join us for our business-focused CE!
Are you ready to move ahead in veterinary medicine post-pandemic?
Join us in person for our 9th VSC Veterinary Business Conference where we will focus on what is next in our industry in a post-pandemic world. This free daylong CE will cover a variety of topics ranging from new marketing ideas, better client communication, and working smarter to get you and your clients on the same page. We'll also look at liability issues and steps you can take to protect your license, business, and team.
Who should attend?
These topics are aimed at those running veterinary practices – owners, practice managers, supervisors, medical directors, and those aspiring to move into those roles. The goal of this conference is to give you more tools to run your practice so you can focus on what know best – practicing veterinary medicine.
Developing Effective Marketing Strategies in a Post Pandemic World
Bill Schroeder, Senior Vice President, InTouch Practice Communications
This lecture will focus on trends, how to develop and manage a content plan, and how to properly evaluate success. This talk will also cover Google's brand-new analytics suite (GA4) that every practice will need to implement and understand before its forced rollout on July 1, 2023.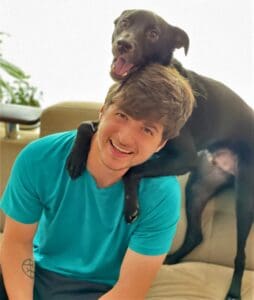 Compassionate Communications
John Mysz, LCSW, Veterinary Specialty Center
This presentation briefly explains the brain's biological response to distress and trauma to help us understand more about the various "difficult" clients we all work with. We will then discuss how to respond as professionals; particularly how to foster compassion by understanding the clients better and utilizing some key tenants from different cognitive therapies. It will then focus on how to recognize signs of escalation both within yourself and the client, how to focus on both nonverbal and verbal communication, how to pick and choose what statements and questions you respond to, what to do when their anger is directed at you, and how to respond.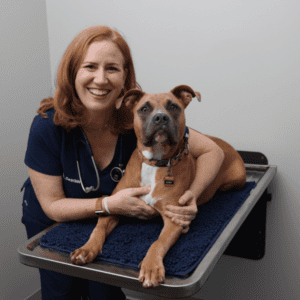 Cultivating the Client Behaviors You Want Through Your Marketing Efforts
Caitlin DeWilde, DVM, The Social DVM
Use your marketing to subtly nudge and facilitate your clients to take the actions that benefit your practice and your team. Go beyond getting them to book that appointment, shop online or request a refill. Get them to do it in the way that is most efficient for your team and/or provides the best client experience. Make your marketing a win-win for everyone!
Protecting Your Veterinary License: Professional Liability and License Defense in Today's Times
Jennifer Frey, DVM, Trust Veterinarian, AVMA/PLIT
How safe is your medical license? This lecture will examine the importance of professional liability insurance and veterinary license defense coverage
We would like to thank our sponsors
* This event has RACE Approval pending for 6 hours of continuing education credit in jurisdictions that recognize AAVSB RACE approval. However, participants should be aware that some boards have limitations on the number of hours accepted in certain categories and/or restrictions on certain methods of delivery of continuing education.pe