Veterinary Specialty Center has launched a new service aimed at expanding educational opportunities for veterinarians in training while providing much needed surgical services for shelter animals. The Shelter Animal Surgical Service (SASS) provides VSC's rotating and surgical interns and surgical resident with supervised clinical experience managing the types of surgical cases they would see in private practice.
"Due to the nature of our referral practice, our resident and our interns are not getting enough experience in routine surgical procedures," says Dr. Robbins, who owns VSC along with Dr. Rhonda Feinmehl. "SASS will provide adoptable shelter animals access to affordable and excellent surgical care and will make VSC a clinical teaching center of excellence while enhancing our referral and community relationships."
VSC will be working in conjunction with the 501(c) (3) organizations that pull from Chicago Animal Care and Control to help shelter animals receive the basic surgeries they may need to help them get adopted. The program is under the supervision of Dr. Robbins, VSC's Director of Surgery.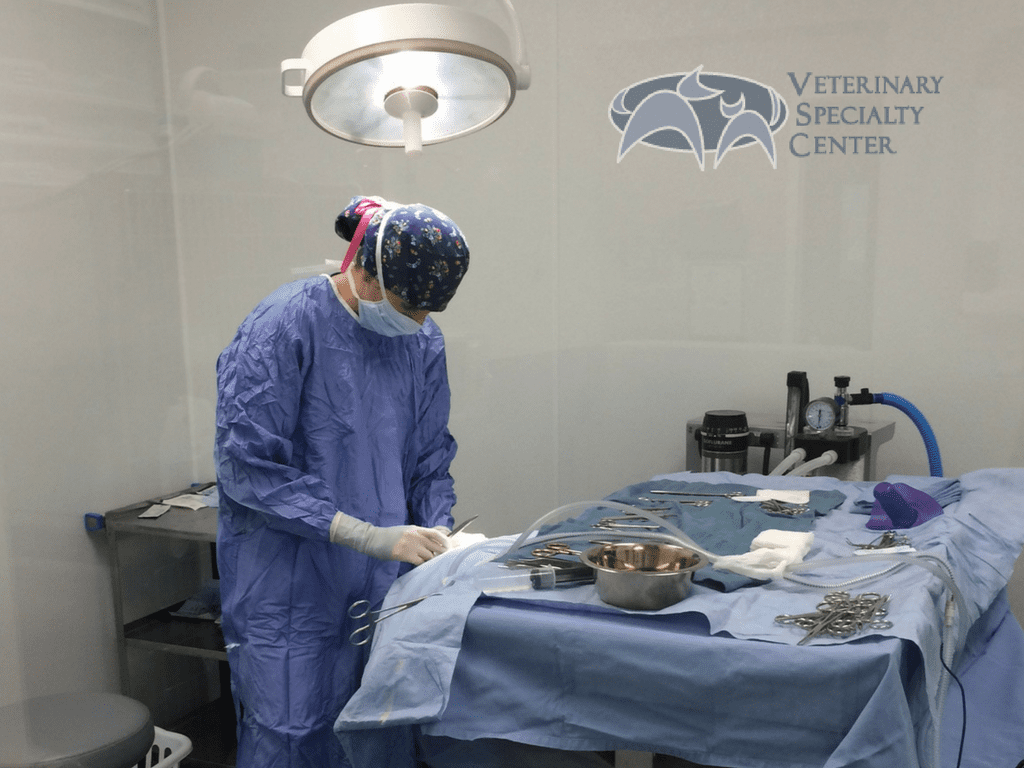 The surgical service started on Wednesday, February 1st. Some of the surgical procedures that will be performed by the interns and residents include:
Spay/neuter
Cystotomy
Amputation (traumatic)
Tail amputation
Dewclaw amputation
Splenectomy (elective)
Mass removal/mastectomy
Aural hematoma
Prophylactic gastropexy
Cherry eye
Enucleation
Retained deciduous canine teeth
Veterinary interns have passed their boards to become a Doctor of Veterinary Medicine and have opted for an internship for more clinical experience. VSC has two rotating interns that spend time working in all of our specialties and surgical interns who have previously finished rotating internships. We have one surgical resident.