Justin Campbell, DVM
Emergency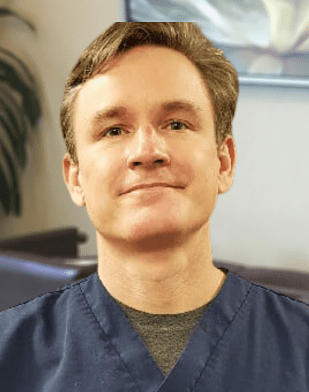 DVM
Virginia-Maryland College of Veterinary Medicine
Internship
Carolina Veterinary Specialists, Greensboro NC
Professional Memberships
Dr. Justin Campbell grew up in rural Virginia and started working in veterinary hospitals in high school. He feels it's the perfect career to combine his love of animals, science, and problem-solving has provided him with a fulfilling, interesting career.
How did you become interested in emergency medicine?
Emergency medicine is a great field to retain broad exposure to imaging, medicine, and surgery while seeing interesting cases and having a positive impact on my patients and their families. It's great for someone like me that likes the variety inherent in being an emergency doctor.
What is your philosophy of patient care?
To provide optimal care to my patients and provide understanding and peace of mind to their families during what is often very frightening time.
What are some of your biggest challenges in emergency medicine?
Helping families navigate difficult decisions so soon after meeting them can definitely be tough at times, but it's one of the most important parts of what we do.
Is there a particular case that inspires or motivates you?
Like most vets that do emergency work, I am most motivated by cases that allow me to intervene in a crisis and make a meaningful difference for a pet and their family.
What do you like to do outside of work?
I spend time with my wife (also a vet) and my dog Oakey Dokey. We ride bikes and hike back in the mountains of Virginia and we both love to travel. We are just getting started exploring our new home after recently relocating from Australia. I do some fly-fishing, play some golf, and enjoy beach volleyball when it's an option as well.