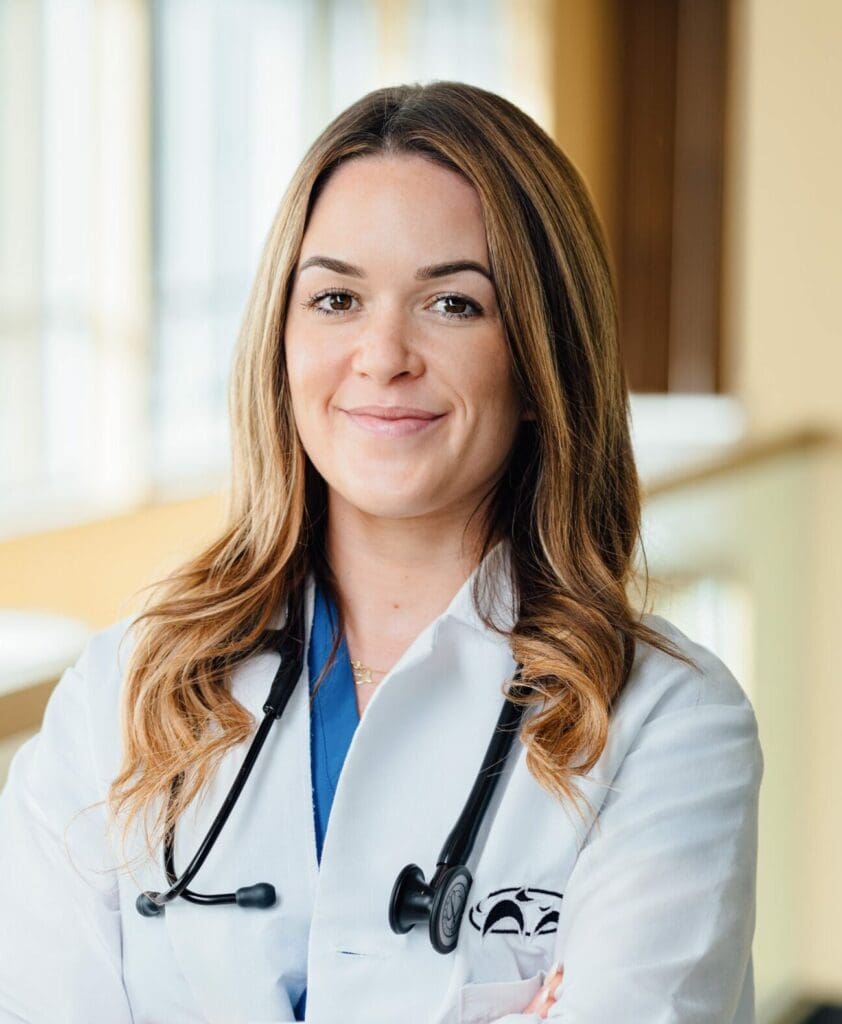 DVM
University of Wisconsin College of Veterinary Medicine
Internship
Professional Memberships
American Veterinary Medical Association
Veterinary Emergency & Critical Care Society
Veterinary Business Management Association
Dr. Kait Suor is the classic – "wanted to be a vet her whole life." She always knew that it is what she was meant to do. She grew up horseback riding and trying to be around animals as much as possible.  As simple as it is, vet medicine has always been the path for her!
What sparked your passion to focus on emergency?
I did an externship at an emergency hospital during my 4th year of veterinary school and I've been hooked ever since. I love the energy of an emergency room. Emergency medicine is dynamic, emphasizes quick thinking, requires teamwork, and is ever-changing. These are just a few elements that drew me to emergency medicine.
What are some of the biggest challenges in your area of expertise?
The breadth of knowledge and critical thinking that is required in emergency medicine can be challenging. No matter how long one has been practicing there is always the possibility an animal can come through the door with a problem that you've never seen before. Being comfortable with this, as well as being confident in the ability to be able to address it, definitely presents its own challenges.
Is there a particular case that has inspired you?
One of the first critical cases I ever saw was a French Bulldog with severe heat stroke. Seeing a whole team of doctors and nurses come together was really inspiring and reinforced that emergency medicine was where I was meant to be. After several days in the hospital, the dog recovered and went home!
What do you like to do outside of work?
I love to horseback ride, read, do Bikram yoga, and spend time with my family, friends, and animals! I also love a good crime documentary on a rainy day.