Samantha Yao, DVM
Emergency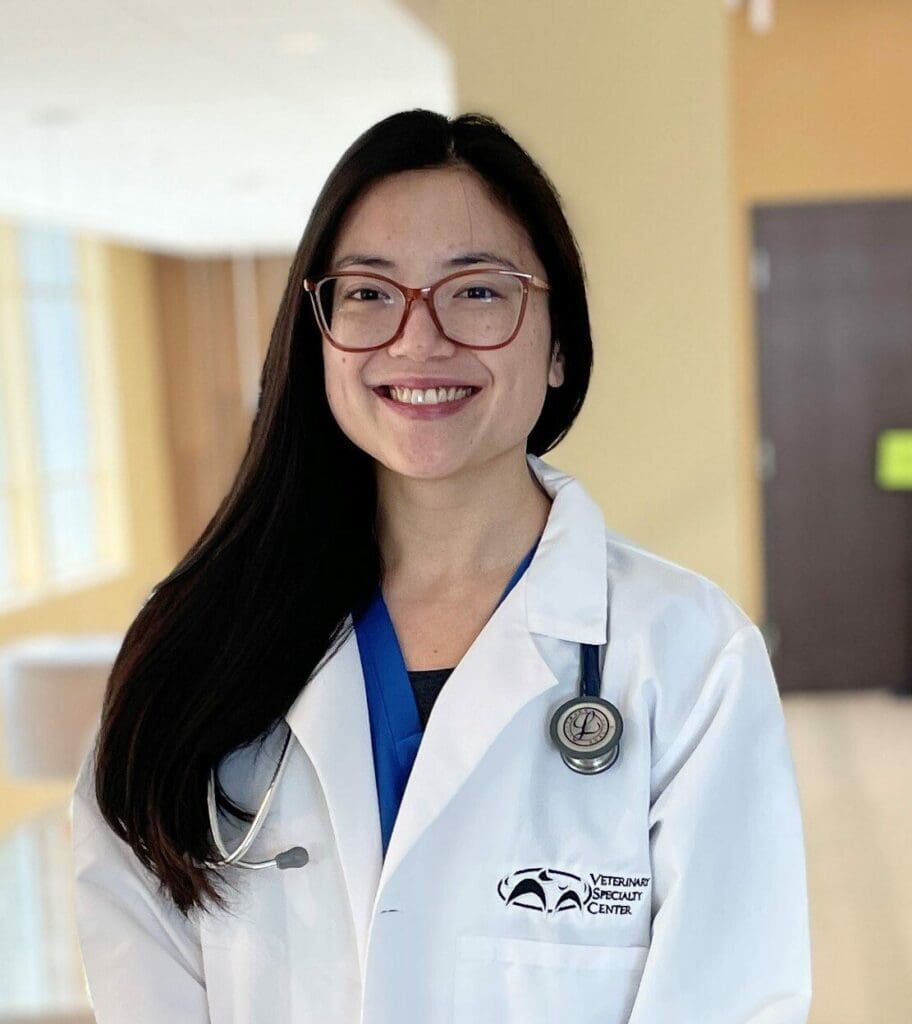 DVM
Cummings School of Veterinary Medicine at Tufts University
Internship
Dr. Samantha Yao always loved animals from an early age and knew she wanted to work with them in the future. She volunteered in an aquarium's animal health department when she was a teenager and that was it for her! Dr. Yao has worked with fish, dogs, cats, birds, and wildlife throughout her years as a technician before becoming a veterinarian.
What sparked your passion to focus on emergency medicine?
During my rotating internship, I spent the majority of my time in the emergency room. I love many aspects of veterinary medicine, and working in emergency medicine allows me to do a little bit of everything!
What are some of the biggest challenges in your area of expertise?
A big challenge in emergency medicine is building a veterinary client-patient relationship quickly – sometimes in just a few seconds. We need to be able to work together with clients to formulate a plan that works the best for their pets and family. Emergency medicine is so wide-ranging, and it is always a rewarding challenge to treat and manage many different cases.
Is there a particular case that has inspired you?
I take so many lessons and inspiration from many different cases including the joys of watching a critical case get better as well as the difficulty of helping pets at the end of their lives. My goal is to always advocate for my patients and help family members make a decision that works best for them all.
What do you like to do outside of work?
Outside of work, I love to cook and try different recipes, tend to my plants, read, and explore, especially in nature. Hobbies include soap making and baking bread!