Toni Kwan, DVM, DACVS
Surgery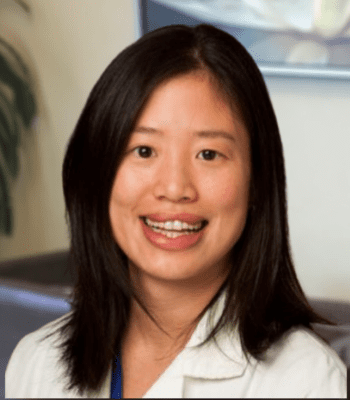 DVM
University of Illinois (Urbana-Champaign, IL)
Internship
Purdue University (West Lafayette, IN)
Residency
North Carolina State University (Raleigh, NC)
Certification
Board Certified by the American College of Veterinary Surgeons
Professional Memberships
Dr. Kwan prides herself on her ability to understand and solve problems. She works with her clients to provide surgery options that best fit their needs by taking time to understand their expectations and daily activities.
What is your philosophy of patient care?
I enjoy having longer consultations with my clients and patients. I like to take the time to thoroughly outline the diagnosis and/or treatment plan and explain all of the options available so that the family and I can collectively make the best choice for the patient. I like to solve problems rather than apply temporary solutions. Whenever possible, surgery to "fix" problems can really make a difference in the patient's outcome or improve their quality of life.
What motivates you?
I want to help people understand the difference between things we know to be true, things we think might work and things that have absolutely no basis but good case-by-case outcomes.
Treasuring Each Moment…
My personal and professional experiences with euthanasia have allowed me to understand that we should not mourn that the gift is gone, we should appreciate that we were fortunate enough to enjoy such a gift. This reminds me to treasure each moment and not take our pet's presence and love for granted.
Reviews
"I was very impressed. Our dog gets very stressed out at the vet. To ease her stress we leave her in the car, check her in and ask that they text us when the exam room is available. I checked in, was asked where Weezy was. I explained the situation and was told her room was waiting. Dr. Kwan came into the room within a few minutes. Examined Weezy and took her back for x-rays. Dr. Kwan returned, with Weezy, and gave us her recommendations. All of our questions and concerns were addressed. We were not pressured to do surgery right away. As a matter of fact, Dr. Kwan said we could wait awhile. When I asked if they could do the surgery and board Weezy for a week during our planned vacation, Dr. Kwan said-of course. I honestly do not know how our initial visit could have gone better."
~ Denise
"My German Shepherd came to your facility with a bleeding mass on his spleen and needed an emergency operation. Your service could not have been any better, from your thoughtful front staff who provided me with boxes of Kleenex and water, to the surgeon, Dr. Toni Kwan, who worked on my dog. She took great pains to explain the situation and resulting surgery to me and was very encouraging. Amos has recovered nicely from the surgery and we are hopeful the biopsy will reveal a non-malignancy. I was also grateful for the ease of your billing process and that the eventual billing was considerably below the initial estimate. A couple of years ago I used your facility for radiation therapy for my cat's hyperthyroidism. Thank you so much for being there."
~ Judy
"Overall, the experience went well. Dr. Kwan was very detailed in her explanation of the surgery my dog will be needing. It helped ease my worry about my dog's situation because I know he will be in good hands with Dr. Kwan."
~ Terry
"Dr. Kwan did my dog's surgery and I had complete trust in her. She was very detailed when she explained to me about the surgery. It made me a lot less worried to have my dog under her care. I have a lot of confidence in her!"
~ Caroline
"Under very difficult situation (cancer) Dr. Kwan and technician Jeanette were excellent. Professional, knowledgable, compassionate, straightforward, communicated clearly, and with care of our emotions."
~ John