Veterinary Specialty Center's continuing education programs will look a little different this year as we continue to keep our teams and communities safe by observing COVID protocols.
During the past year, we moved our evening Continuing Education programs online. Our daylong programs will also become webinars this year and we will be offering shorter programs—3 to 4 hours—to better fit that online format.
We will be presenting one 1/2 day Sunday webinar each quarter that features our team and will focus on different areas of expertise—oncology and orthopedic surgery for example. We will also be partnering with other experts in our field to offer other educational opportunities in an extended format each quarter as well.
New Year, New Updates in Oncology
Our first 1/2 day webinar will be held the last Sunday in February, a day that has traditionally been our Veterinary Education Conference. This educational event - "New Year, New Updates in Oncology" - will focus on some of the advancements in oncology and will feature all four of our oncologists.
Molecular Diagnostics For Lymphomas
Blake Marcum, DVM, MS, Residency-Trained in Oncology
The term lymphoma actually identifies a group of diseases with a broad spectrum of behaviors. With increasing numbers of lymphoma classifications being identified, the tests to diagnose and classify lymphomas are becoming increasingly complex. This lecture will present some of the most common tests used for the diagnosis of lymphomas, when they are appropriate for use, and the pros and cons of each method.
Ya Down with TCC, Ya You Know Me!
Mark Lynn Byrum , DVM, Residency-Trained in Oncology
The lecture will provide insight into transitional cell carcinoma (TCC) of the urinary bladder in dogs and cats. The goals of the presentation will center on identifying reliable diagnostic tests, therapeutics, and management strategies for transitional cell carcinoma.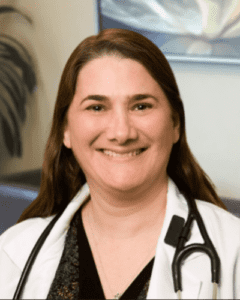 Personalized Immunotherapy for the Treatment of Osteosarcoma: An Update
Rhonda Feinmehl, DVM, Residency-Trained in Oncology
Osteosarcoma is the cause of approximately 85% of primary lytic bone lesions in dogs. It primarily affects dogs that are greater than 40 pounds with the majority of dogs falling in the large to giant breed type. This talk will explain the immunotherapy protocol, some of the science behind immunotherapy, and the initial findings within our cohort of the study population.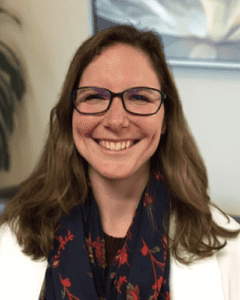 Bones, Bladder, and Bone Marrow: Radiotherapy for Osteosarcoma, TCC and Lymphoma
Carolynne Kruckman-Gatesy, DVM, MS, DACVR-RO
This course covers external-beam radiotherapy (EBRT) options available for skeletal osteosarcoma, urinary bladder transitional cell carcinoma, and lymphoma in dogs and cats. The information will focus strictly on radiotherapy as it builds upon the cancer basics discussed by Drs. Feinmehl, Byrum and Marcum prior to this presentation. This is not an exhaustive list of radiation options. The radiation protocols discussed may vary depending on the patient's individual tumor, condition, and experience of the prescribing radiation oncologist.
We would like to thank our sponsors
* This event has RACE Approval for 3.5 hours of continuing education credit in jurisdictions that recognize AAVSB RACE Approval. However, participants should be aware that some boards have limitations on the number of hours accepted in certain categories and/or restrictions on certain methods of delivery of continuing education.