Sarvie Bagheri, DVM, MS, DACVIM (Neurology)
Neurology / Neurosurgery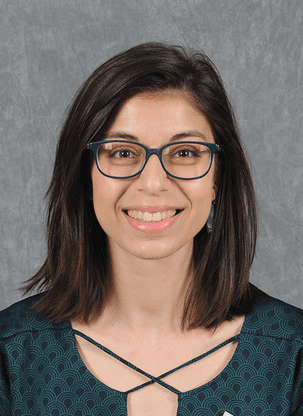 DVM
Michigan State University College of Veterinary Medicine
Internship
University of Pennsylvania College of Veterinary Medicine
Specialty Internship
Washington State University College of Veterinary Medicine
Residency
Washington State University College of Veterinary Medicine
Professional Memberships
American Veterinary Medical Association
American College of Veterinary Internal Medicine (Neurology)
Like many of those in this field, Dr Sarvie Bagheri knew she was going to be a veterinarian since she was very little. When she was three years old, her family moved to the United States from France; because of the language barriers, she had a hard time meeting new people and making new friends, so she turned to animals for solace. Though she eventually overcame the language barrier, her bond with animals never waned, and her passion for medicine and science grew exponentially.
Why did you choose to specialize in neurology?
My interest in neurology actually started at VSC! I was introduced to veterinary neurology when I worked as a veterinary assistant for the former neurologist; the concept of localizing a lesion was fascinating to me and it was then and there that I fell in love with neurology. I have not looked back since.
What does it mean to you to be coming back to work at VSC where you started?
It never crossed my mind that I would be back at VSC as a neurologist, but I am so happy to be back. In some ways, VSC feels like a completely different hospital compared to when I worked as a veterinary assistant, but in other ways, it feels the same.
What do you like to do outside of work?
When the weather is nice, I love to be outdoors: hiking, swimming, or even just reading a book outside. On not-so-warm days, I like to bake/cook (I am better at baking), play video games, and binge-watch TV. Regardless of what the weather is like, I love to spend time with my fiancé Dylan, my dog Kylo, my two cats Loobya and Champi, and my sun conure Zazu.