Our Mission
Veterinary Specialty Center is guided by the belief that companion animals deserve state-of-the-art medical care in a kind and comforting environment. The courage of our patients, the loyalty of their human families, and the devotion of our referral veterinarians inspire our vision. It is sustained by the contributions of our compassionate, knowledgeable, and dedicated staff and built upon a tradition of providing unsurpassed healthcare for animals.
The enormous impact of the care that we provide compels us to expand our mission into the areas of service, social/environmental, and economic missions:
Service Mission
Veterinary Specialty Center (VSC) will use our expertise to work collaboratively with our regional primary care, specialty, and emergency practitioners to improve the quality of life of our patients and the families that care for them.
Social and Environmental Mission
VSC's mission of care, kindness, and comfort extends from our professional services to the way we view our social and environmental responsibility.
We will:
Use the resources of VSC to raise the standard of living in our community
Create local jobs
Support local businesses
Prioritize the selection of companies that share our values
Provide a living wage for our staff
Demonstrate the value of the respect and trust we have for our staff through support of their personal and professional goals
Donate our time and resources to community organizations, local charities, rescue organizations, and animal shelters
Have a positive impact on the environment
Emphasize a culture of diversity and inclusion (Inclusion, Diversity, Equality, Access, Social Justice)
Provide continuing education to share our experience and knowledge with practicing veterinarians, support staff, and the public
Provide support services to families that are faced with difficult decisions or are grieving the loss of a pet
Economic Mission
VSC will build a revenue base that provides for investment in the people, facilities, and equipment that will make us a sustainable, locally and independently owned practice.
We will:
Build value in our company to sustain this mission for the next generation of owners.
VSC will charge fees that are commensurate with the level of care and service we provide. We understand the financial and emotional burden that this level of care can bring and we will try to find creative means to make this care available to as many families as possible.
VSC staff participates in our economic mission through financial training, open book management, and Ownership Thinking.
Our Vision and Core Values
We love what we do, and it shows
Our patients remain at the heart of everything we do – it's what makes our practice so innovative and compassionate. To ensure we are always delivering the highest level of service, our owners engage in every aspect of the business, from implementing new technology to the treatment of patients, face-to-face communication with families, and providing resources and education to the communities we serve.
Innovation drives us
As dedicated entrepreneurs, we think long-term by investing in innovation and research to deliver the best quality care. Each day, as owners make their rounds, they're listening to the critical needs of both patients and staff and asking: What can we do to be better today and tomorrow?
We invest in the success of our staff
Our team includes some of the brightest talents in the veterinary field and are motivated by collaboration and lifelong learning. As Veterinary Specialty Center grows, we provide opportunities for development among our staff, fostering a shared sense of pride and ownership in our practice.
Veterinary Specialty Center provides unsurpassed healthcare for animals in a kind and comforting environment. Every day, our staff uses our core values when dealing with patients, clients, and each other. Core values are at the root of all of our decisions.
VSC is: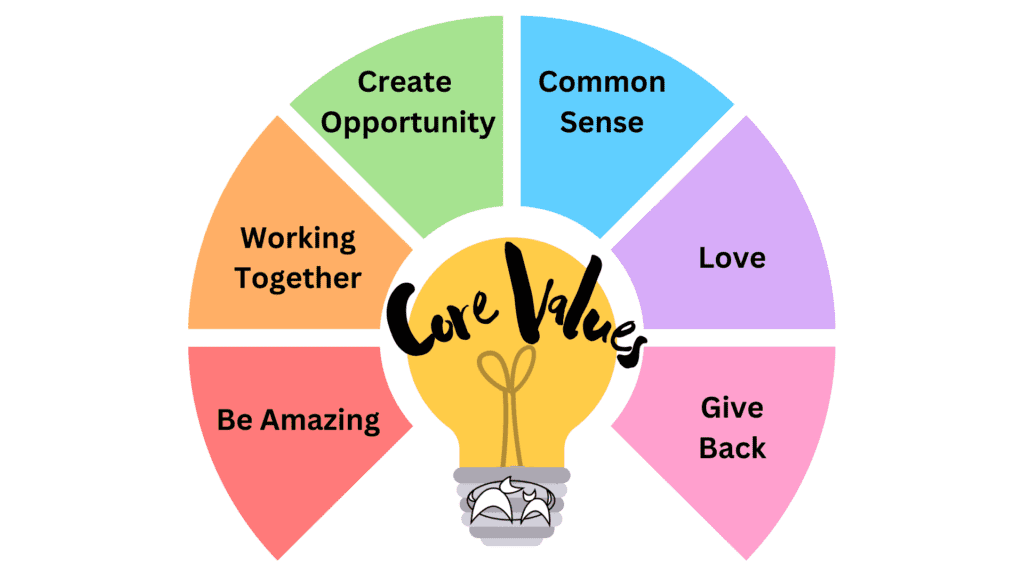 Amazing People
When we talk about being amazing, it means more than the medicine that we practice at VSC. It is bringing our "A" game each day when we assist our clients, patients, and our coworkers. It is also about passionately pursuing our best performance and truly enjoying what we do.
Working Together
When we work together, we communicate, support, and nurture the bond with others on our team. Part of working together is assuming the best intentions of others and fostering harmony on our team.
Creating Opportunity
At VSC we create opportunity by stretching our horizons, paying it forward, and believing in ourselves. Every day we have the opportunity to teach, learn and grow. At VSC, we encourage staff to grow. Throughout the hospital, assistants, coordinators, technicians, and doctors have taken the extra steps to move into more challenging roles.
Using Common Sense
At VSC we encourage everyone on our team to think and act like owners and we strive to deal sensibly and realistically with our coworkers instead of taking the easy way out. We are finding that excellence and perfection are not the same thing and that accepting feedback and asking more questions brings us all to a higher level. That often means thinking through a few extra steps when you're helping someone out and always standing by our corporate core values.
While Giving Back
We recognize that participating in activities that support our community enrich the lives of our staff. While giving back is important for many reasons, we find that it saves resources for our community, meets critical, local needs, and translates into better physical and mental health for those who give their time, energy and support.
With Love
We show love by being patient and having self-control while being kind and showing encouragement and enthusiasm. We are trusting and place confidence in our team while thinking less of ourselves. We are honest and forgiving while being dedicated and sticking to our values.
Community Involvement
Veterinary Specialty Center is committed to the community in a variety of ways. Below are just a few examples.
Employee Volunteer Program
In embracing our core value of Giving Back and supporting our community, VSC's Employee Volunteer Program encourages and rewards our employees for volunteering for non-profit organizations. We recognize that participating in these sorts of activities enriches the lives of our employees and the greater community, both locally and globally. When an employee volunteers for a 501(c)(3) organization on their own time, the employee will be paid 1 hour for every 2 hours volunteered. Employees can get paid for up to 20 hours per calendar year.
Adopt a Highway
Veterinary Specialty Center has adopted 2 miles of Milwaukee Ave from Aptakisic Rd to Lake Cook Rd. We have pledged to remove litter regularly, which not only improves the aesthetic of our community but also the health of our environment.
Lincoln Park Zoo, Brookfield Zoo, and Shedd Aquarium
VSC is proud to support the Lincoln Park Zoo, Brookfield Zoo, and Shedd Aquarium and their mission to study, care for and save species. Our te
am provides in-kind support in various ways including consulting services, use of our facility, and equipment when needed.
Shelter Animal Surgical Services (SASS) Program
Our Shelter Animal Surgical Service (SASS) Program provides VSC's rotating interns, surgical interns, and our surgical residents with supervised clinical experience while providing much-needed surgical services for shelter animals. The program works in conjunction with the 501(c) (3) organizations that pull from Chicago Animal Care and Control to help shelter
animals receive the basic surgeries they may need to help them get adopted.
Chicago and Buffalo Grove Pride Parades
To celebrate our inclusive culture and honor our employees and friends of the LGBTQ+ community, VSC is proud to participate in Chicago and Buffalo Grove's annual pride parades and festivals.
Year Up Chicago
VSC is proud to be both a sponsor in the Year Up Chicago program. Year Up is a one-year, intensive training program that provides talented and motivated, yet under-served young adults, ages 18-24, with a combination of hands-on skills development, coursework eligible for college credit, corporate internships, and wraparound support. In addition to having hosted several interns, VSC is actively involved in networking and workshop exercises for their incredible students.
Potluck Fundraisers
Our staff holds "Potlucks with a Purpose" to raise money for non-profit organizations that they choose. All money raised is matched by VSC and goes directly to that organization to support their mission. Past fundraisers include:
Blanding Turtle Program
Live Like Roo
Juvenile Diabetes Research Foundation
Children's Heart Foundation
Greater Illinois Pediatric Palliative Care Coalition
Nina's Pet Pantry
Our House of Hope
Midwest Veteran's Closet
America's VETDOGS
Naomi's Village
A.R.P.S Hooved Animal Rescue & Protection Society
City Bee Savers
Veterinary Care Foundation Fund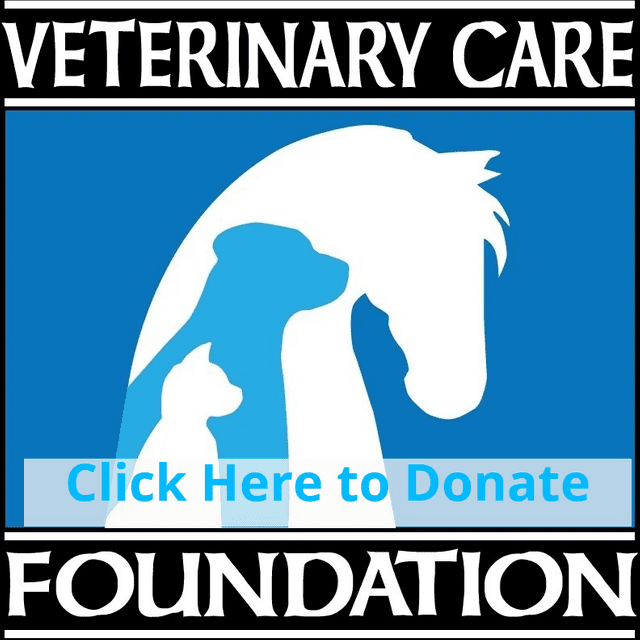 Veterinary Specialty Center (VSC) has had a long history of working with many of Chicagoland's non-profit shelter and rescue organizations and we invite you to help us by making a donation to our Veterinary Care Foundation (VCF) Fund to support our charitable work. VSC has partnered with VCF, which provides veterinarians with a simple and effective way to offer charitable veterinary services to clients facing personal hardships, animals rescued from abuse and neglect as well as to advance the care we are able to provide.
The Veterinary Care Foundation is a 501 (c) (3) intended to cover a set portion of the bill to help offset the cost to owners. 100% of every dollar contributed goes directly to a Veterinary Specialty Center client in need of financial assistance for their pet. 100% tax-deductible contributions to the fund can be made here. To submit a check by mail, it can be made payable to the Veterinary Care Foundation and sent to:
Veterinary Care Foundation
16550 NW 46th St.
Morriston, FL 32668
Please be sure to include that your check is for the fund at Veterinary Specialty Center, 2051 Waukegan Road, Bannockburn, IL 60015.
Our goal is to be able to offer services to families that may be otherwise forced to surrender or euthanize their pet. All requests for assistance must come through VSC. Allocation of funds is determined on a case-by-case basis by a member of our management team.
Thank you in advance for your donation. All gifts, no matter the size, are greatly appreciated.