We are now offering some of our webinars for RACE-approved continuing education credit in an on-demand (prerecorded) format. To attend an on-demand lecture, please click the corresponding link where you can sign on.
Log on from the link.
If there are handouts from the lecture, they will be attached to the paper icon on the left side of the screen.
In order to receive the CE credit, you must pass a quiz. You will find the link to that quiz in the confirmation email that will arrive when the lecture is starting.
RACE certificates will be emailed on Monday or Tuesday the week after your quiz submission.
Thank you for your interest in our continuing education programs.
Anesthesia Lectures
Nurse/Technicians
"Don't Sleep on Anesthetic Monitoring"– Adi Flores, CVT– 1 hour CE Credit for technicians only
Doctors & Nurse/Technicians
"Age is Not a Disease: Anesthetic Considerations for Pediatric and Geriatric Patients – Katie Bennett, DVM, DACVAA – 1-hour credit for doctors and technicians
"Chasing the Hype: Feline Specific Anesthesia" – Katie Bennett, DVM, DACVAA – 1-hour credit for doctors and technicians
Both the age lecture and feline lecture fall under opioid education.
17th VSC Veterinary Education Conference
Nurse/Technician Lectures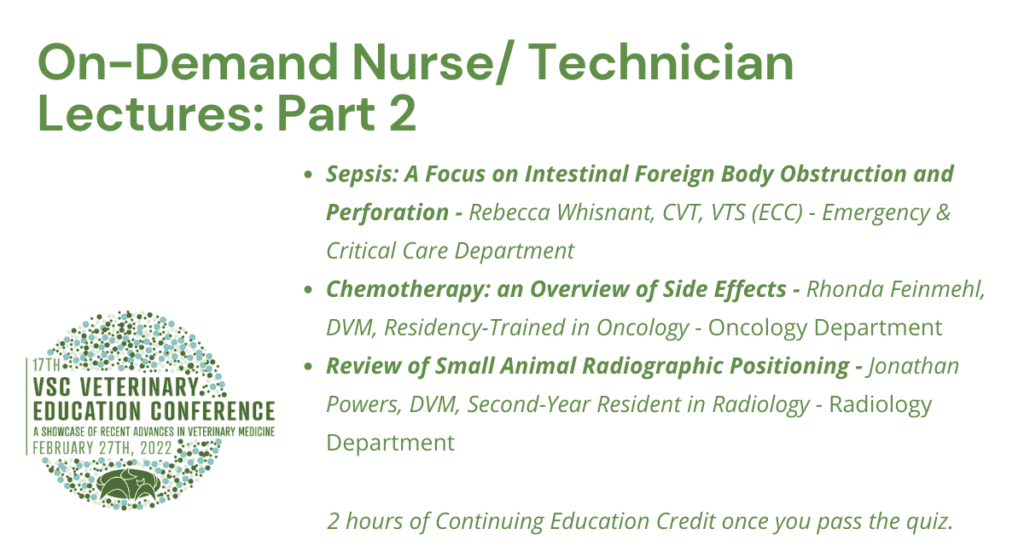 Doctor Lectures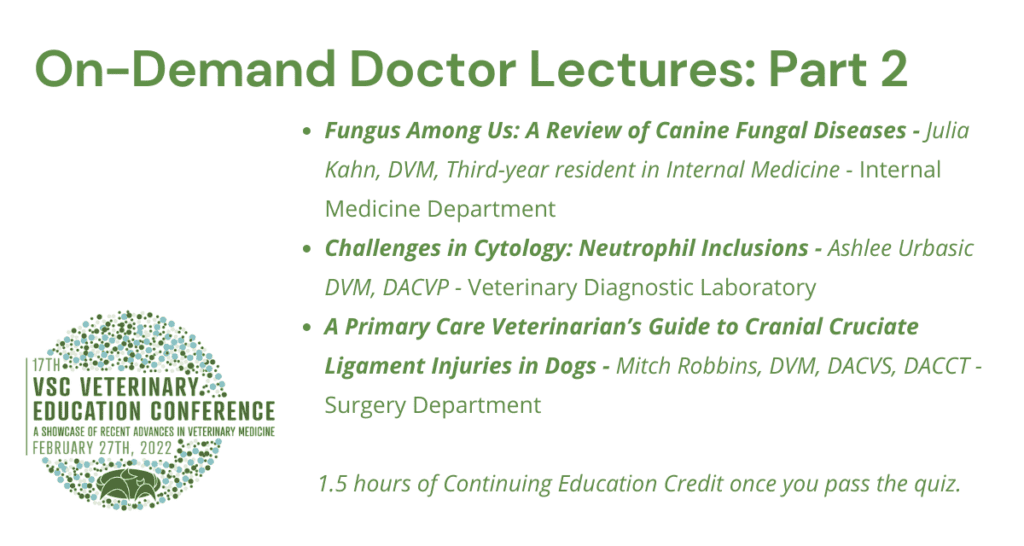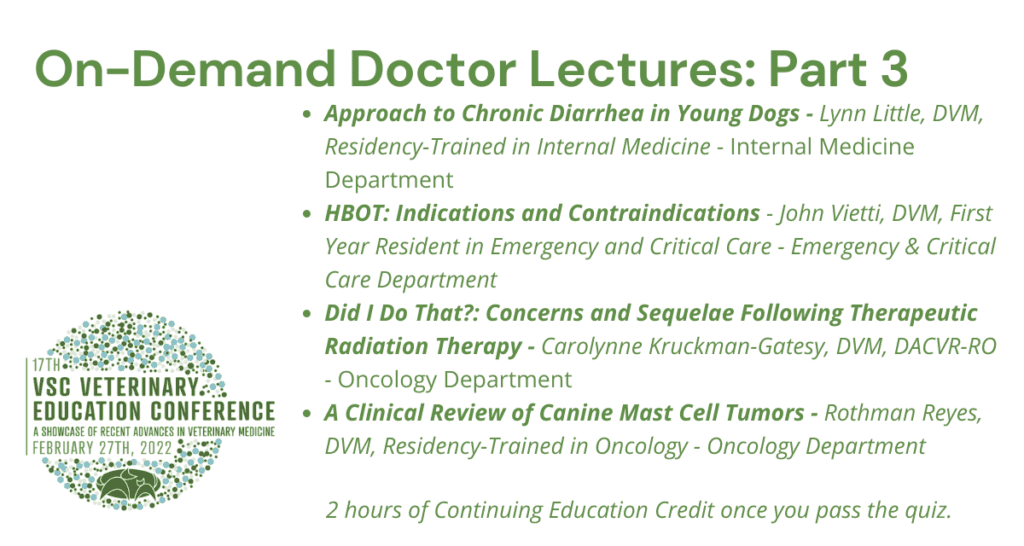 Webinars from 2021
I'm Feline Fine: Part 1 (2 hours)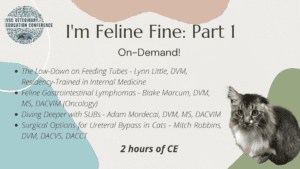 ---
I'm Feline Fine – Part 2 (1 hour)
This lecture is 1 hour of opioid-focused continuing education.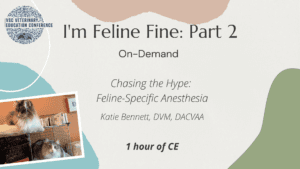 ---
Congenital Cardiology – Part 1: Pulmonic Stenosis (1 hour)
Trevor Gerlach, DVM, DACVIM (Cardiology)
1 hour for doctors and technicians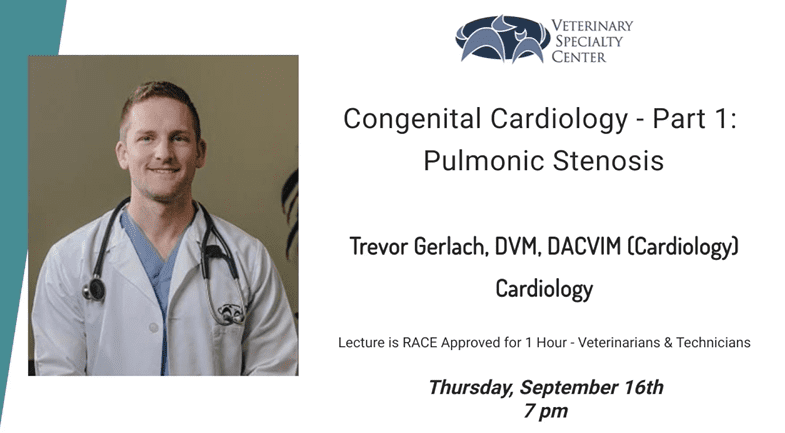 ---
Congenital Cardiology – Part 2: Patent Ductus Arteriosus (1 hour)
Trevor Gerlach, DVM, DACVIM (Cardiology)
1 hour for doctors and technicians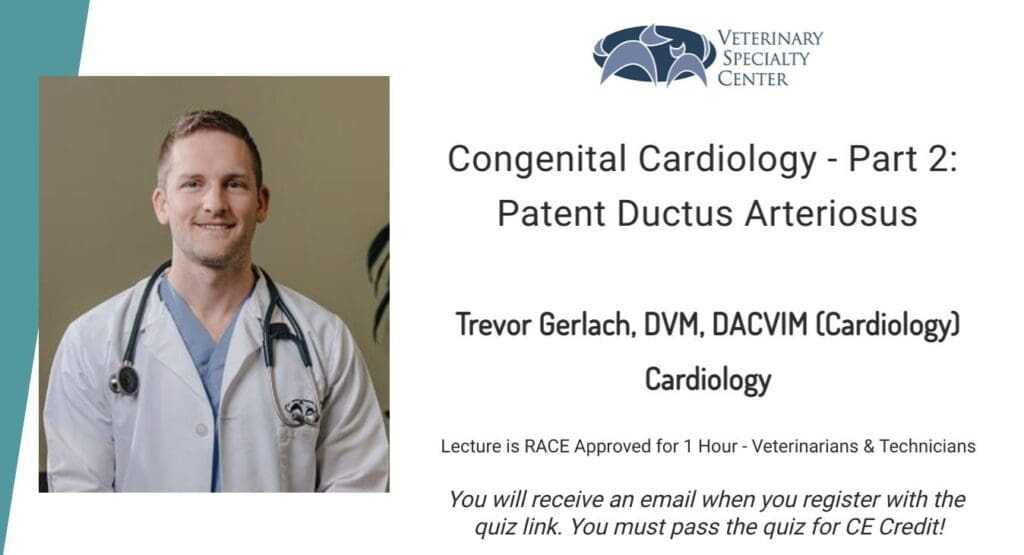 ---
Whew…I think we're good now. Stabilizing the unstable patient. (1 hour)
Shaunita Sharpe, DVM, DACVECC
1 hour for doctors and technicians

---