We are now offering some of our webinars for RACE-approved continuing education credit in an on-demand (prerecorded) format. To attend an on-demand lecture, please click the corresponding link where you can sign on.
Logon from the link.
If there are handouts from the lecture, they will be attached to the paper icon on the left side of the screen.
In order to receive the CE credit, you must pass a quiz. You will find the link to that quiz in the confirmation email that will arrive when the lecture is starting.
RACE certificates will be emailed within 5 business days of your quiz submission.
Thank you for your interest in our continuing education programs.
Managing the Opioid Crisis Through Opioid-Free Anesthesia Techniques
Katie Bennett, DVM, DACVAA
1 hour for doctors and technicians
This lecture will be accepted by the Illinois Department of Professional Regulations towards Opioid CE requirements for one hour for veterinarians.
---
The Lepto Suspect: An Overview and Lit Review
Robert Armentano, DVM, DACVIM
1 hour for doctors and technicians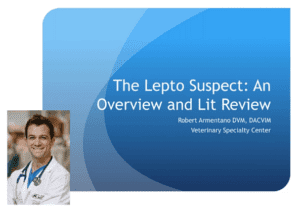 ---
Practice Management Lectures
ABCs: Always Be Communicating
Stacee Santi, DVM and Bill Schroeder
1 hour for doctors and technicians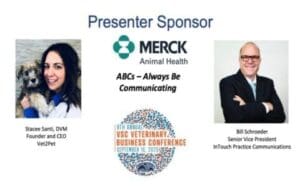 ---
Managing Change
Lesley Klevay, SHRM-SCP
1 hour for doctors and technicians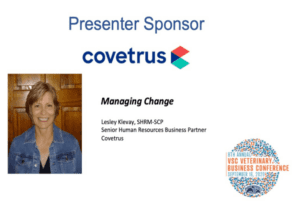 ---
Panel Discussion: "Tips and Tricks to Make Virtual and Curbside Work for You"
Phil Bowman, Kontak
Casey Russell, Payjunction
Dr. Shlomo Freiman, Petriage
Dr. Jennifer Quammen, Televet
1 hour for doctors and technicians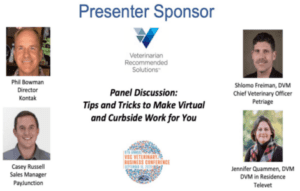 ---
Is Your Staff Fulfilled Because They Work for You
Perry Kirby, Mission Veterinary Partners
1 hour for doctors and technicians