VSC's Work with the Shedd Aquarium
Shedd's famous 0tter Luna undergoes the knife to prevent cancer
Counseling Services
Need to make tough decisions about your pet? A veterinary social worker can help.
Advanced Imaging – 3 Tesla MRI
Veterinary Specialty Center's 3 Tesla MRI
Acupuncture and Integrative Medicine Services
Acupuncture for Senior Pets and Chronically Ill Pets
Certification as Level 1 Veterinary Trauma Center
Buffalo Grove veterinary clinic wins rare distinction for trauma treatment– Daily Herald
VSC certified Level 1 Veterinary Trauma Center – WCIU-TV
A look at VSC as a Level 1 Trauma Center – WCIU-TV
Level 1 Trauma Pet Center Here in Chicagoland! – WCIU-TV
Animal ER – VSC Level 1 Trauma Center – Daily Herald Video
Shelter Animal Surgical Service (SASS)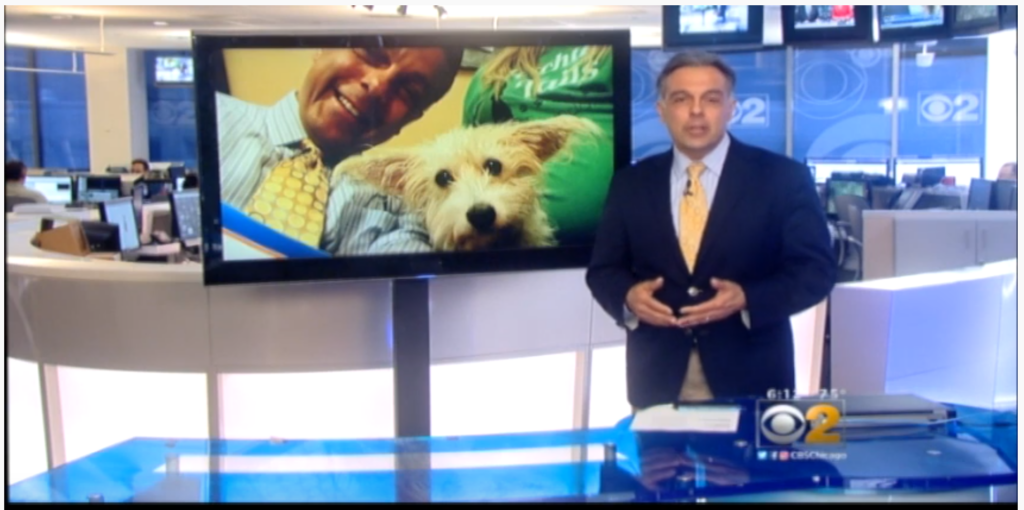 New Program Gives Abandoned Pets Surgery/Care that They Need  – CBS 2 Chicago
Sick and Injured Animals Get Second Chance at Life – WGN-TV Chicago
Suburban Vet Clinic Helps Rescue Pets with Pricey Surgeries – NBC 5 Chicago
Veterinary Interns Get Chance to Help Pets in Need – ABC 7 Chicago
New Rehabilitation Center – VSC Athletic Center
New Canine Athletic Center Aims to Keep Dogs in Shape – WGN-TV
Physical Therapy for Pets – CBS 2 Chicago
VSC's Athletic Center – WCIU – You & Me This Morning
Why demand for upscale animal rehabilitation facilities is growing in suburbs – Daily Herald
Veterinary Specialty Center provides rehab facility for pets in Buffalo Grove area – Buffalo Grove Countryside/Pioneer Press
Walking, or hopping, the animal rehab road – Chicago Tribune
New Suburban Pet Rehab Center Has Underwater Treadmills, Exercise Gym, Massage Therapy – Buffalo Grove Patch
New Veterinary Rehabilitation Facility Targets Pet Obesity, Surgeries – WTTW Chicago Tonight Online
Cardiology
Rescue dog receives life-saving PDA procedure – WCIU-TV/The Jam
Pacemaker gives dog a second chance – WCIU-TV/You & Me This Morning
Leptospirosis
Leptospirosis Blamed for Deaths of Two Dogs in Buffalo Grove – ABC 7 Chicago
Vets Say Wet Weather Leading To Deadly Disease In Dogs – WBBM-AM Chicago
Lake Bluff Family Loses Dog To Fatal Bacterial – Gazebo News
WGN Radio – The Opening Bell
The Business of Pet Care – What Does it Cost to Own a Pet?
Specialty Medicine – Internal Medicine
WCIU – You & Me This Morning – Saving Cubbie's Life
WCIU – You & Me This Morning – Saving Rosie's Life at Veterinary Specialty Center
Summer Dog Flu Update
WGN-TV – Concerns Rise Again Over Dog Flu Cases in Chicago
VSC's Open House
Daily Herald – Kids get peek at work of veterinary clinic
Hot Weather Tips
12 Ways to Keep Your Pet Cool in the Summer – Woman's Day
Shout Out: Dr. Jennifer Herring, an emergency veterinarian with Veterinary Specialty Center – Buffalo Grove Countryside/Chicago Tribune
Press Releases
Veterinary Specialty Center Launches 5th Annual Holiday Pet Food Drive
Veterinary Specialty Center Honored as One of Chicago Tribune's Top Workplaces