Jennifer Ida, DVM
Emergency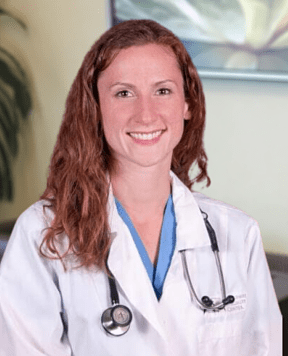 DVM
University of Illinois (Urbana-Champaign)
Internship
Professional Memberships
Dr. Ida decided to become a veterinarian because she loved connecting with people and their pets. Pets often hide their illnesses, making it more difficult to tell when they are not feeling well or what is wrong. She tries to be the voice of the pet for their owners.
How did you become interested in emergency veterinary medicine?
I like the variety of cases. On an average day, there are patients with mild sickness, chronic illness, life-threatening disease and patients who are at the end of their lives. Each case brings a different challenge and opportunity to help a pet and its owner.
What motivates you?
I love stories of my clients' relationships with their pets and concern for their wellbeing. I see that same concern in the technicians and doctors caring for patients in the hospital. I love being part of that team. There is a deep human-animal bond that is irreplaceable.
What do you like to do outside of work?
I have a Beagle, Labrador, cat, and goldfish that are all the loves of my life. My husband is pretty great too. We enjoy home improvement projects, cooking, running and biking together.