Margaret Foley, DVM, CHPV
Emergency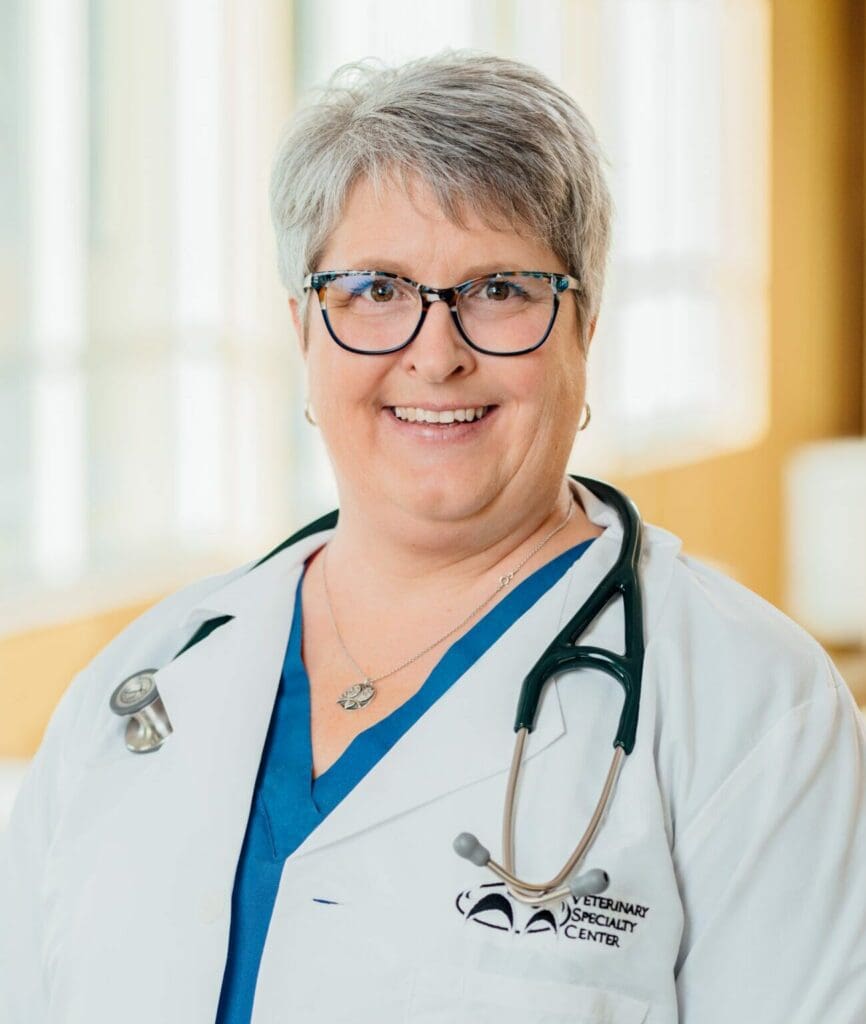 DVM
University of Illinois (Urbana-Champaign, IL)
Certified Hospice Palliative Veterinarian
International Association for Animal Hospice and Palliative Care
Professional Memberships
Dr. Foley has been working in the field of veterinary medicine since she was 16 years old. Gaining early acceptance into University of Illinois' College of Veterinary Medicine, she has been practicing emergency medicine for over 15 years. We are very pleased to add her experience, knowledge, wisdom, and expertise to our Emergency & Critical Care Department.
What inspires you?
Every day I continue to be inspired by my client's ability to make difficult decisions based on the best interest of their pets. These decisions are often difficult and require them to be unselfish.
Where do you feel you excel at your job?
Having an open and honest discussion with my clients, wherein we discuss: the plan, diagnosis, prognosis, along with the time commitment and financial involvement required, is very important in helping them to understand every step of the process. During this time, I also explain the flexibility of the plan, letting them know that the plan can and may change based on the patient's future needs.
What do you feel is the most important aspect of being a veterinarian?
In my opinion, the most important aspect of being a veterinarian is being an advocate for the patients that I provide care for. I always keep the patient's best interest in mind while providing a care plan that will allow the best quality of life, for as long as possible.
What is your philosophy of patient care?
I understand that every patient and family is different. Each deserves my full attention, not a "cookie-cutter" treatment plan. With that said, my philosophy is to provide each patient and family with a plan that will fit their individual needs.
Reviews
"It is always difficult in an emergency situation to think straight. The staff was comforting and understanding. I am especially grateful to Danielle who cared for my dog during his entire stay, she was fantastic! Dr. Foley was terrific and knew how much I wanted to bring him home, so worked with me to do this a quickly as possible. Thank you to the entire staff for making a difficult and emotional time bearable."
~ Lisa
"It was an emergency situation with my pet Auggie and the care given to him by Dr. Foley and her team was superior. Thank goodness VSC is there and could help us."
~ Stuart