Rory Arrigo, DVM, CCRP, CVA
Rehabilitation and Integrative Care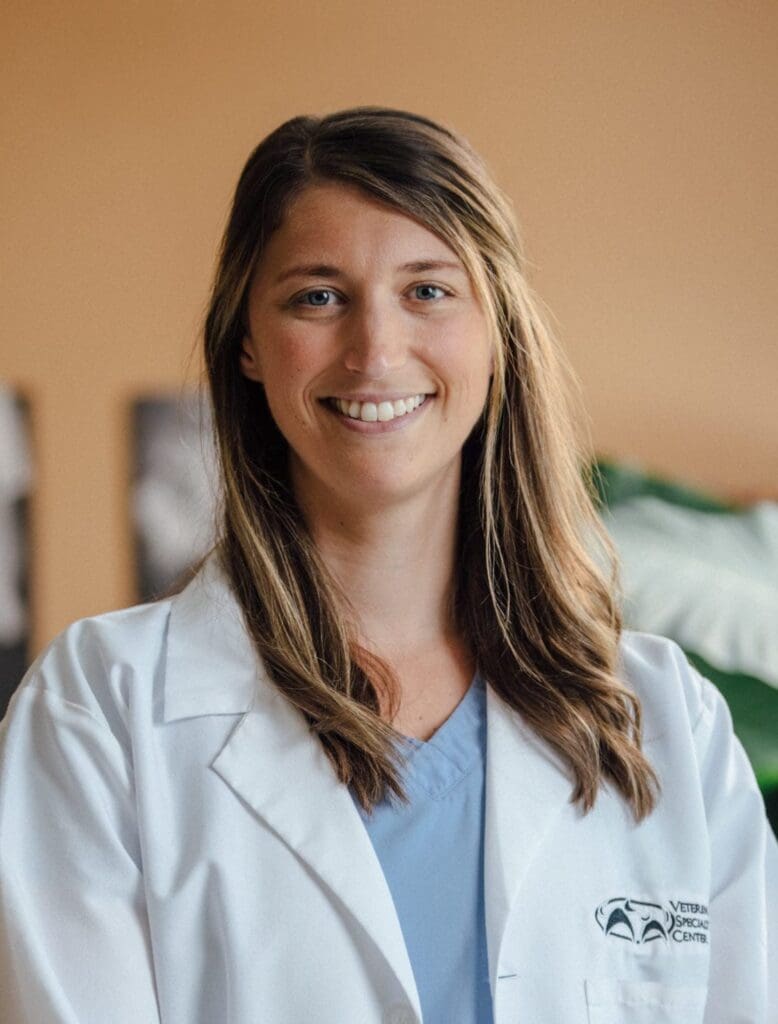 DVM
University of Illinois College of Veterinary Medicine
Certified Canine Rehabilitation Practitioner (CCRP)
University of Tennesee College of Veterinary Medicine
Certified Veterinary Acupuncture Therapist (CVA)
Canine Rehabilitation Institute
Professional Memberships
Dr. Rory Arrigo decided on a career in veterinary medicine because it allows her to combine her love of animals and the human-animal bond with my love of science.
What sparked your passion to focus on rehabilitation?
Rehabilitation is my passion as it promotes comfort and quality of life for my patients with state of the art medicine. It also offers a unique way to get to know our patients and their families by creating a fun veterinary environment and celebrating their progress. 
What are some of the biggest challenges in your area of expertise?
Most of the diseases we treat in rehabilitation are not cured but managed throughout the pet's lifetime. Therefore, communication has a large role in setting goals as we create our treatment plan. This allows us to focus on what functions are most important in keeping pets happy and extending their quality of life. 
Is there a particular case that has inspired you?
In veterinary school, there was a goat that was in an accident injuring its spinal cord. He was brought in for euthanasia and ended up with a CT scan and a rehabilitation treatment plan. Two weeks later, he walked out to the trailer to greet his family. That case brought so much joy to the whole team, the family, and the goat. It was really fun getting to know him throughout the 2 weeks and to see him improve each day.
What do you like to do outside of work?
I enjoy spending time relaxing with my husband, our dog (Sadie), our families and our friends. And when the weather allows, I also love being outside. I love hiking, walking Sadie, gardening, kayaking, and exploring our National Parks.